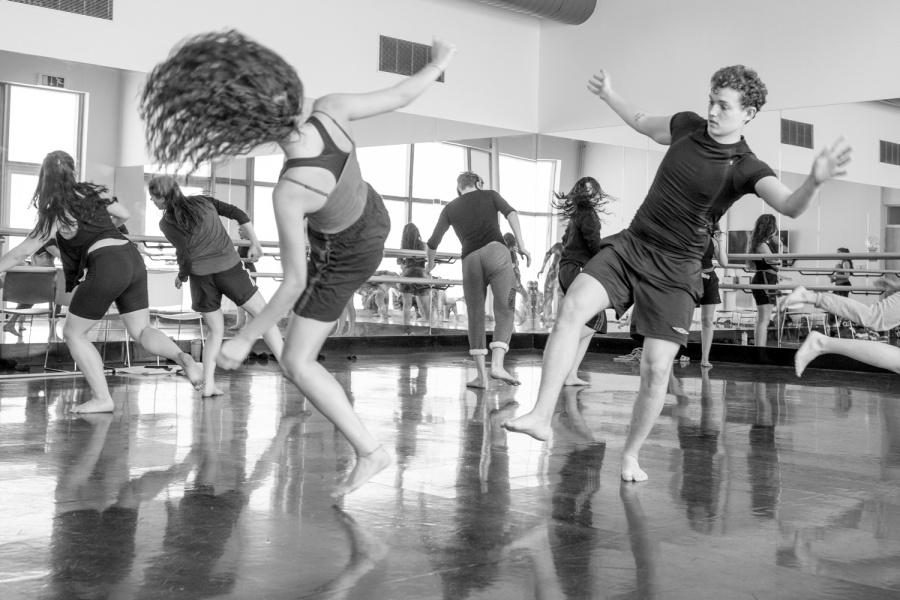 balletLORENT offers a wide range of professional development opportunities for dance artists and practitioners in the North East and across the UK. Programmes can include mentorship programmes, workshops and residencies, and can cover areas of choreography, teaching, community engagement, and producing.
We are proud to have supported the training and development of many young dance artists through Postgraduate Programmes over many years. Former apprentice dancers joining balletLORENT through these programmes have gone on to lead highly successful freelance careers as dancers, teachers and choreographers in the North East and across the UK, with several continuing into performance work with balletLORENT.
balletLORENT's creative and management teams have a wealth of experience within the arts, and are dedicated to sharing their knowledge and skills with emerging artists and arts administrators.
Often working in partnership with established mentoring programmes, we ensure the highest level of quality in the delivery of our programmes.
For more information about the professional development opportunities available, or to discuss partnership opportunities, email james@balletlorent.com or call 0191 233 1811
We thank Friends of balletLORENT Karen Trewinnard, Maureen Newall, Anna Story, Lynn Harman & Julia Daynes; Good Friends Heather Crompton, Joe Gamble, Patricia Ritchie & Kate Lorent; and Best Friends Derek Newall & Christopher Campbell for their continued support of the company.