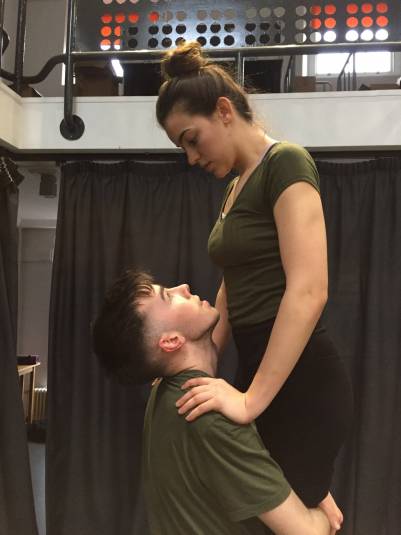 Colleges & Universities
We are very happy to deliver one-off workshops and masterclasses to college and university students, but our experienced dance artists can also deliver longer residencies based on balletLORENT repertoire, and choreographic commissions.
Our unique style of dance theatre work is ideal for students from dance, theatre, music and other creative backgrounds,
Our work is typically delivered by two balletLORENT dancers, bringing participants into direct contact with experienced professionals in the creative dance industry. Our pool of highly talented dancers have individual training and performance experience in such diverse and specific areas as contemporary dance, classical ballet, street dance, yoga, anatomy and pilates
Example Workshops
Creative Workshops for Experienced Dance Students
Advocating the strong creative and collaborative approach embedded in the culture of balletLORENT, our experienced teachers will lead creative workshops which prepare the mind and body, and encourage a playful approach to participants exploring their own movement. Working on composition and choreographic skills, students will create dances in response to tasks, themes and movement ideas drawn from the balletLORENT repertoire. Students will also engage in discussion and evaluation sessions to enable constructive feedback on their work.
Contemporary Dance Technique Classes
balletLORENT teachers provide a technique class for professional students and dancers as a means of warm-up/preparation for the day, and to expand the dancer's enquiry into technical and performance skills. The classes will be indicative of the techniques utilised within balletLORENT own practices – a style with very strong roots which has evolved to serve the wide variety of performance work that the company undertakes. Classes will be presented in a personal and developmental manner.
For more information about the opportunities on offer for schools, colleges and universities contact james@balletlorent.com
We thank Friends of balletLORENT Karen Trewinnard, Maureen Newall, Anna Story, Lynn Harman & Julia Daynes; Good Friends Joe Gamble, Patricia Ritchie & Kate Lorent; and Best Friends Derek Newall & Christopher Campbell for their continued support of the company.